Welcome to the SOLAR2CHEM Conference at ICIQ, Tarragona, Spain from 18-22 September 2023. Join renowned experts from academia, industry, and policy to explore photo(electro)catalysis, solar fuels, and materials for energy conversion.
RSC Scholarships are open! In order to promote inclusion and empower PhD students, Two people will get full refund of the conference registration fee. We encourage the following people to apply:
1- Underrepresented minorities
2- People with special needs/disability 
3- Financial disadvantage 
More details in the Registration Section
The Solar2Chem Conference will cover areas including but not limited to photo-electrochemical hydrogen production & CO2/CO reduction, carbon Nitrides in photocatalysis, advanced characterization for (photo)-electrochemical systems and modelling and reactor designs for photo-electrochemical systems.
Specific plenary topics:
1. Liquid Fuels from Sunlight via Coupled Chemical Microenvironments
2. Sustainable Flow Chemistry in Synthetic Organic Chemistry
3. Photocatalytic water splitting and green hydrogen and fuel production systems
3. Catalysis for green hydrogen production and CO2 conversion
4. EU-wide policy and industry perspective on solar-to-chemical productions
Scientists, industry experts, and policy makers will participate in a workshop to discuss social, technological, scientific, and political challenges in Solar2Chem.The workshop aims to promote solar chemicals to policy-makers, stakeholders, and the public. Moreover, a round-table will discuss the importance of Clusters/Networks/Hubs in shaping the future of the Solar Chemicals and Fuels Industry, and explore the evolving market of solar energy-based fuels and chemicals, and the support and barriers affecting its development. Attendees will also participate in the fruitful discussion exploring Solar2Chem on multiple fronts.
Type
Early Bird Registration until July 7th of 2023
Late Registration From July 8th of 2023
Basic
Includes all the fees related to the event.
300 €
500 €
Premium – 3* Hotel
Includes all the fees related to the event + shared accommodation with another participant in a double room for the entire event. If you wish to stay with a specific participant, you must enter their details below.
535 €
735 €
Premium – 4* Hotel
Includes all the fees related to the event + shared accommodation with another participant in a double room for the entire event.
620 €
820 €
All registration fees include: shuttle bus service from BCN El Prat airport to Tarragona, access to scientific programme, plenary sessions, posters and oral presentations, coffee breaks, lunches, and certificate of attendance.
The deadline to submit abstracts for posters and presentations : 15th August 2023.
Press the button below, fill out your details and pay. A separate Google form is also linked in the registration form where you must submit your abstract and also apply for the RSC scholarship. The results of RSC scholarships will be announced in August. Your abstract will either be selected for an oral presentation or a poster.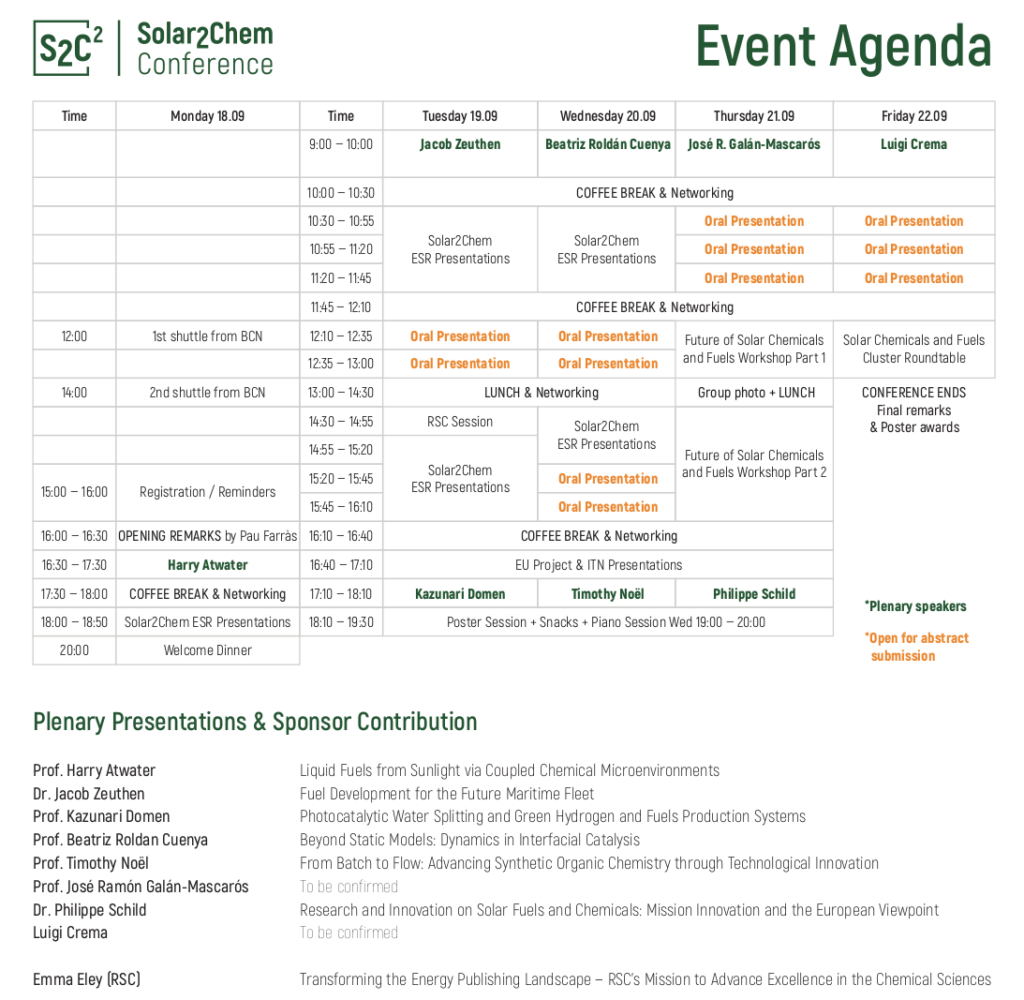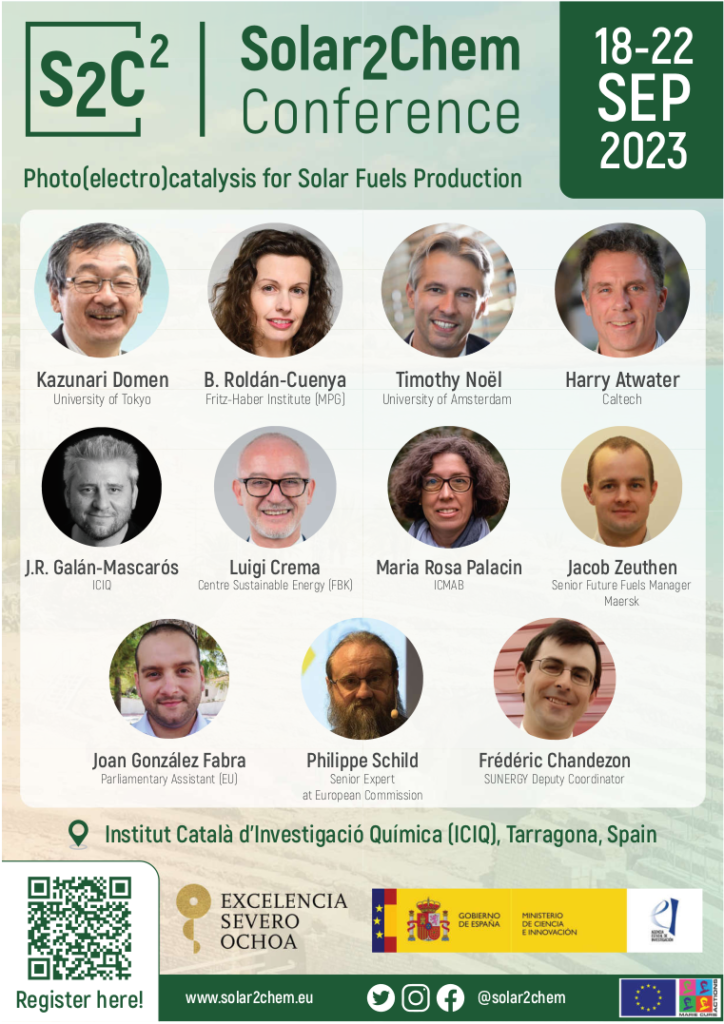 Sponsorship opportunities
Click on the image for more details